Yoga- The ancient discipline for the mind, body and soul….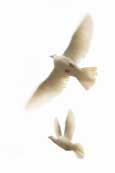 "It is an inward journey". "I look to nature when I teach. Our breath is like the sounds of nature - THE OCEAN. Our movements are like those of the animals and the earth - CATS, DOGS, DOVES, TREES, THE EARTH. It is a magical gift that has been handed down to us. It has a history of more than 5000 years. There is an integration of theory and practice. Yoga is not just theory nor is it just a fitness craze. It is a pathway of exploration."
Rebekah directs the yoga and pilates program at the Hoboken YMCA. She also teaches throughout Hoboken and NYC. "There are various students attracted to yoga. Mostly because it offers so many options."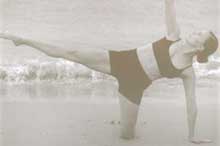 In order to engage Yoga properly and successfully, one must pay due attention to the ideas behind its practical disciplines and, vice versa, to the exercises and techniques embodying its theories. This calls for thoughtful and mindful practice. For instance, regular and correct practice of the yogic postures will undoubtedly help us maintain good physical health.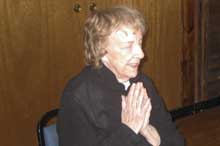 Yet, to tap into their deeper potential, we must understand them as being merely one small aspect of Yoga's integrated approach toward spiritual liberation.
Similarly, meditation definitely balances the nervous system and calms the mind. However, only when we understand the nature of the mind—thanks to the yogic theories—can we hope to overcome the inherent limitations of our mental make-up and discover transcendental consciousness. For this reason, study (svadhyaya) has been held in high esteem by most schools of Yoga; it complements steady application to the practical disciplines. Rebekah teaches various styles including Vinyasa Flow, Power Yoga, Restorative, Yin, Kids Yoga, Prenatal and Senior Yoga.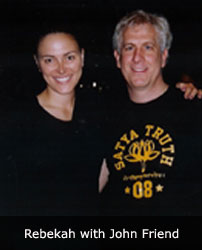 "Prior to my study of yoga, I had the opportunity to participate in a number ofRebekah Aramini's exercise classes. In each class Rebekah invested the time to demonstrate the proper technique, observe and correct our techniques, and provide personal instruction/advice after class. This was done to connect with each member of the class to improve their fitness and well being.

She is an energetic, involved teacher who was an extremely popular instructor due to her style of teaching—complete knowledge of the subject, encouragement/help to achieve the proper technique, providing the background of the technique—the purpose/ goal etc.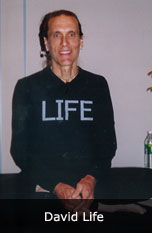 In each instance Rebekah strived to make herself a better teacher and everyone in her class a better student and person. For approximately 10 years I have observed Rebekah Aramini's teaching manner and the qualities inherent in her being is what she has brought to Yoga.
She is now "living the life of the Yogi' and I have been lucky to have practiced Ashtanga Yoga under the "yogi" Rebekah for 4 years. I would welcome the opportunity to be a "yogi" in her class again." John Kent
"I took Rebekah Aramini's yoga class consistently for approximately two years. Primarily, I took the class because it was a tremendous work out. I feel as though I improved my flexibility and strength as a result of the class. In addition, I found the class to be an enlightening experience.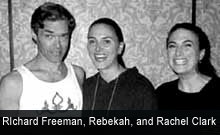 I truly believe that it enhanced my understanding of themind-body connection. It helped me to decrease my stress level and to think of problematic situations in a more positive light. I feel that Rebekah's ability to integrate the physical and emotional aspects of yoga made each and every class a wonderful experience." Amy O'Connor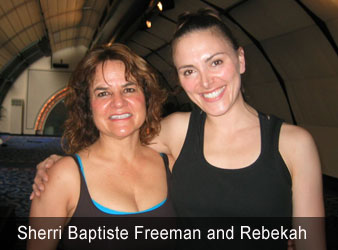 "Rebekah did a wonderful job explaining even the most basic moves and was always willing to model them for me or help me adjust my position. She was adept at adapting moves to my level of ability and flexiblity and very responsive to any requests for help with or emphasis on certain postures or aspects of yoga." Kerry Sabbag
Benefits of Yoga:
Massage of ALL Organs of the Body
Increase Strength
Correct Posture
Sharpen Concentration and Focus
Enhance positive attitude
Improve breathing
Increase lubrication of the joints, ligaments and tendons
Detoxify
Tone muscles
Sharpen Concentration and Focus
Enhance positive attitude
Improve breathing- lung capacity
Dominate cortical regions of brain
---
Quotation
Like a flame in a windless place, little by little, through patience and reapeated effort, the yogi trains the mind to become one pointed. Then, in the stillness, the Self reveals itself.

Gita 6:19
---
"Inhale and God approaches you. Hold the inhalation and God remains with you. Exhale and you approach God. Hold the exhalation and surrender to God."

Krishanmacharya
---
Who should do Yoga:
Athletic
Injured
Sedentary
Pre-Post Natal
---