Podcast / Blog / Yahoo Group
-BLOG: Visit or subscribe to the Body Illumination Blog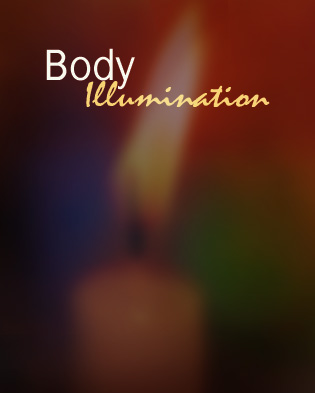 Body Illumination is about moving from the mediocre to the magnificent. I am actor, writer, designer, wellness instructor, fitness expert and artist therefore our topics will include anything in these genres. Topics and themes include health, diet, theater, film, wellness, the arts, writing, yoga, meditation, Pilates, style, entrepreneurial endeavors, acting and anything that can change your world. I am looking for the universal threads that create inner alignment.


-PODCAST: Listen to the Body Illumintion Podcast
-Don't use Itunes- Listen on the Body Illumination Blog Feed


-YAHOO GROUP: Join the Body Illumination Yahoo Group
"Choose what works for you...
Each individual should find a fintess repetoire that works for his/her life style and needs. Explore options and seek out expertise. Then make a educated choice to find something you and your body enjoys. Cultivate intuition" Rebekah Aramini Lupo
---
Quotation
The trick is in what one emphasizes. We either make ourselves miserable, or we make ourselves strong. The amount of work is the same.

Carlos Castaneda