Quick Tips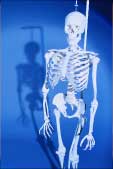 So many of my clients have back, NECK PAIN-
Let a friend video tape or take pictures of you when you are driving, at the computer, carrying a bag to work and you will suddenly start to see where the pain is coming from- your posture. Micro-trauma to your body all day long. Take posture breaks - do wall stretches and seated stretches. Take 3 mins from each hour of work and you will see a difference.

If you are tired - get HYDRATED -
If you are tired - get hydrated - You are most likely dehydrated. If you are still tired and you can take a quick nap- do that - if not, try green tea. Although coffee is rich and delicious, it will contribute to high and low bouts of energy which may affect your mood, sleep cycle and eating habits.
"MY TIPS...
Each individual should find a fitness repetoire that works for his/her life style and needs. Explore options and seek out expertise. Then make a educated choice to find something you and your body enjoys." Rebekah Aramini Lupo
Find a great Massage Therapist
Take the time to take care and love yourself
Give back the good energy you recieve. Send it into the world and to everything around you.
Give Dry Skin Brushing a try
---
Quotation
Health is a state of complete harmony of the body, mind and spirit. When one is free from physical disabilities and mental distractions, the gates of the soul open.
B.K.S. Iyengar
---
Without the strength to endure the crisis, one will not see the opportunity within. It is within the process of endurance that opportunity reveals itself.
Chin-ning Chu